About Galle Cooks
At Galle Cooks, we acknowledge that paying attention to what you eat as a career person tends to be difficult as work schedules restrict proper eating habits. As a result, our objective at Galle Cooks is to provide healthier food options through Delivery services.
Menu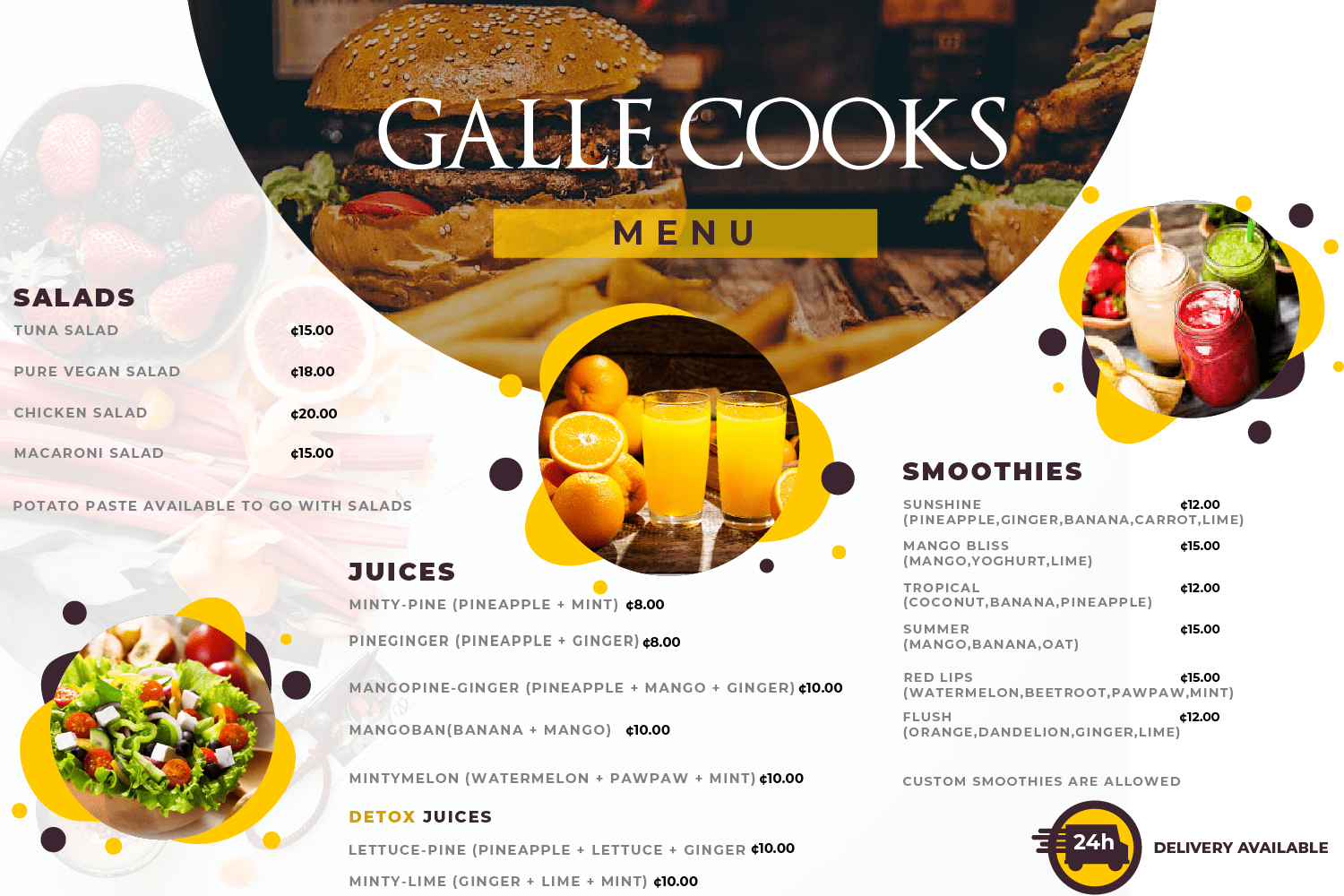 ---
Our services are categorized into 4 sections:
1. Healthy breakfast/brunch.
We provide our clients healthy breakfasts/brunch options such as sandwiches and fruit juices(all naturally made), smoothies, healthy salads, etc. With our natural juices and smoothies, your day is surely bound to be fruitful!.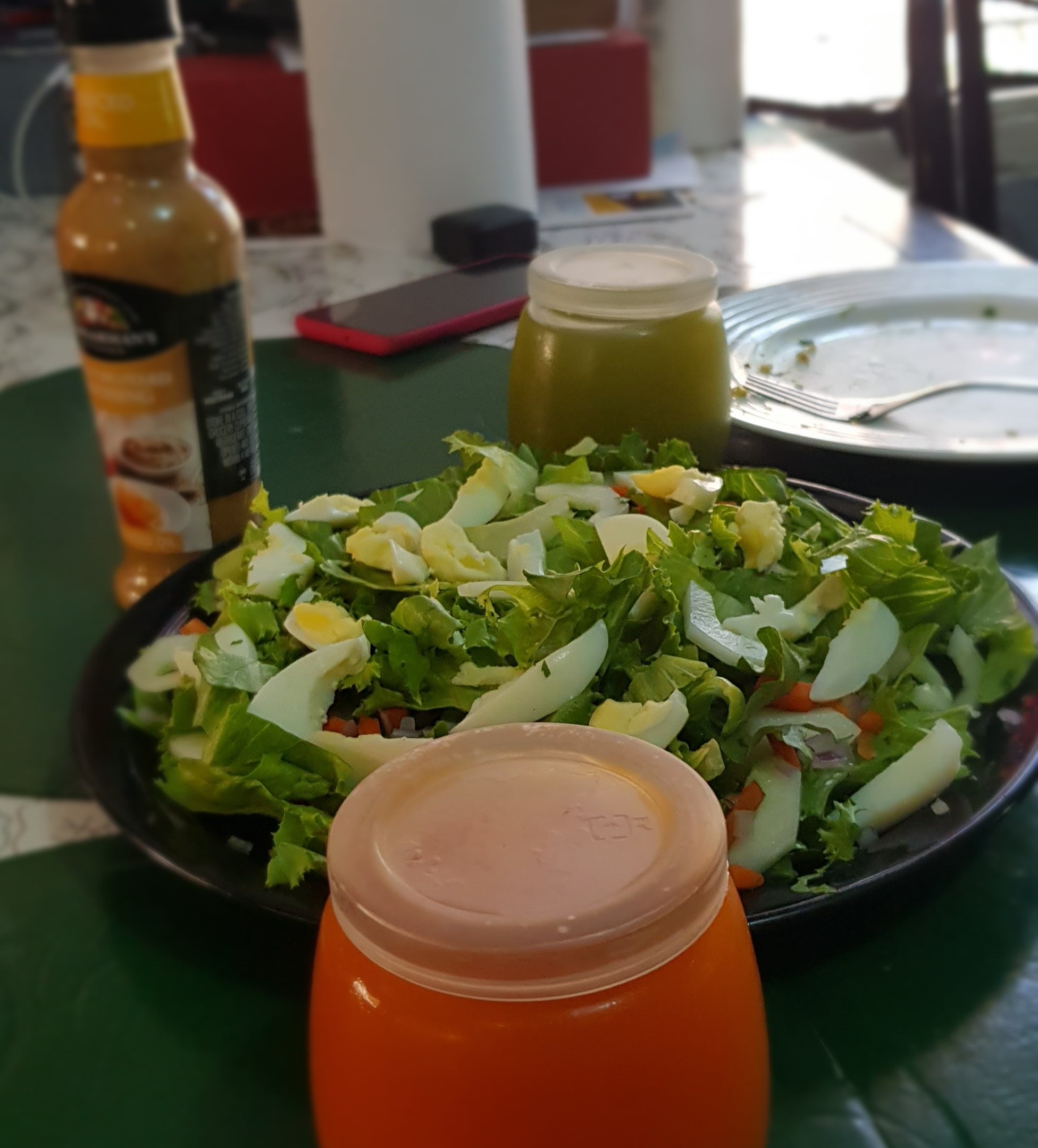 2. Healthy lunch packs
Galle Cooks offers an array of Lunch Pack options such as assorted jollof, banku and okro soup/stew, fried rice with snail sauce, and many more. This option comes well suited for persons who prefer to avoid the hustle of stepping out of the office, just to find something to eat.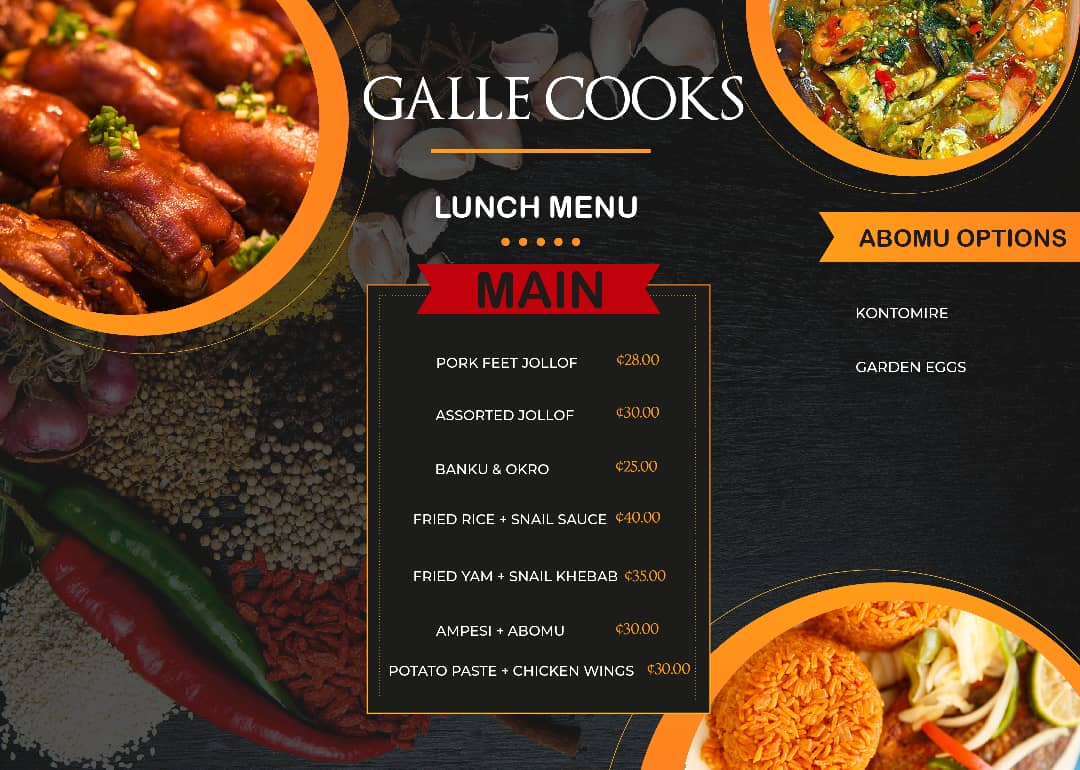 3. Juices & smoothies
Our natural juices come in different flavors such as MINTYPINE (pineapple flavor), CARMIN(carrot/mint flavor), PAWRANGE (orange flavor), etc. These can be sold with or without salads , sandwiches and lunch packs . Clients are allowed to also customize their flavors.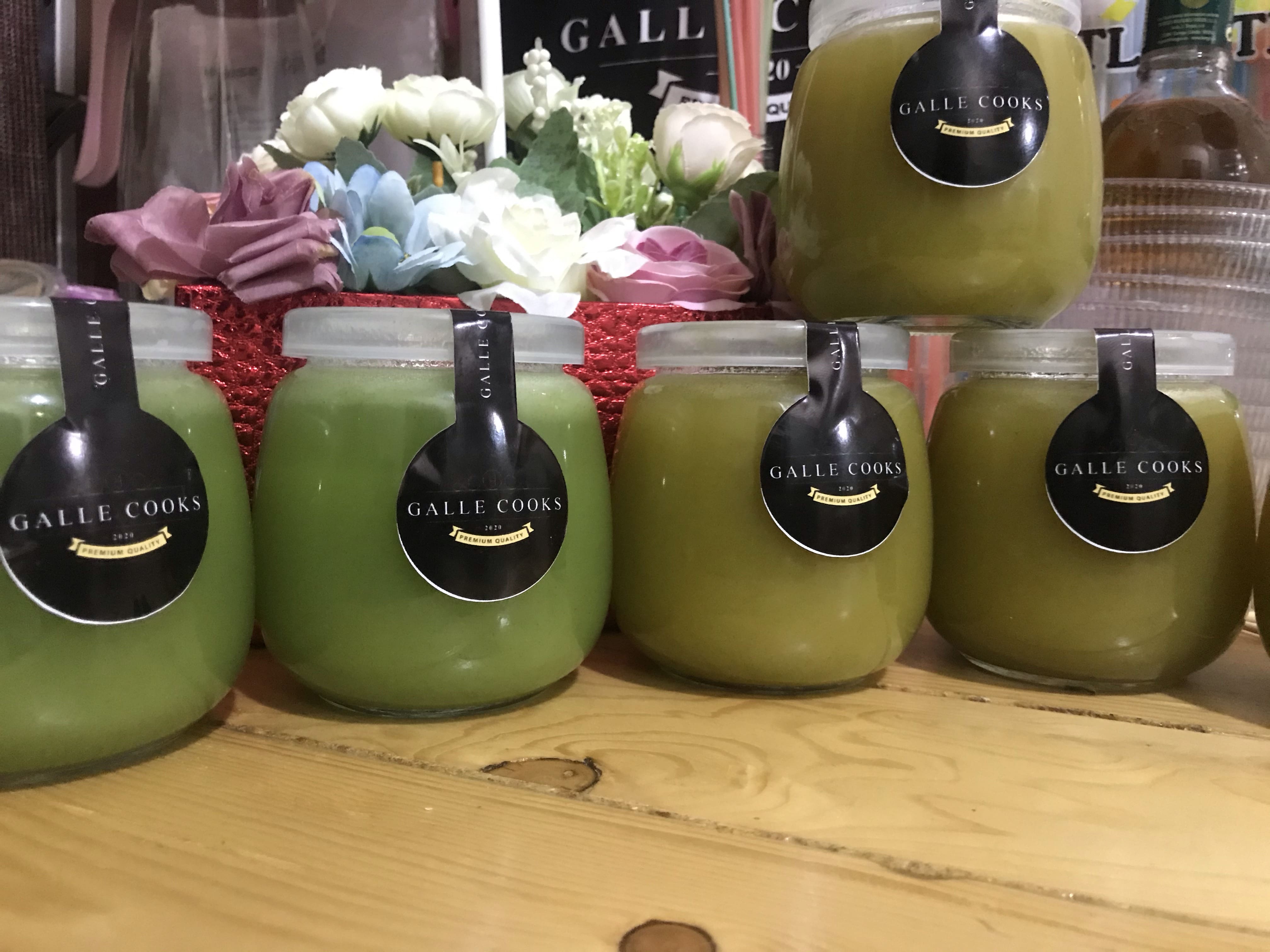 4. Special orders.
Our special orders include surprise birthday packages, meal plans for families of two or more, event catering such as Weddings, birthday parties, festivals etc. Special orders come in three options:
a. Galle Cooks team goes to the market, prepares client's preference of meals and get them delivered or picked up by client. Fees are paid beforehand.
b. Client provides ingredients/food stuff. Galle Cooks team only prepares meals for a workmanship fee.
c. Client can hire Galle Cooks team to their homes for their cooking services for a workmanship fee. Terms & Conditions applied
NB: workmanship fees are determined by the number of dishes required.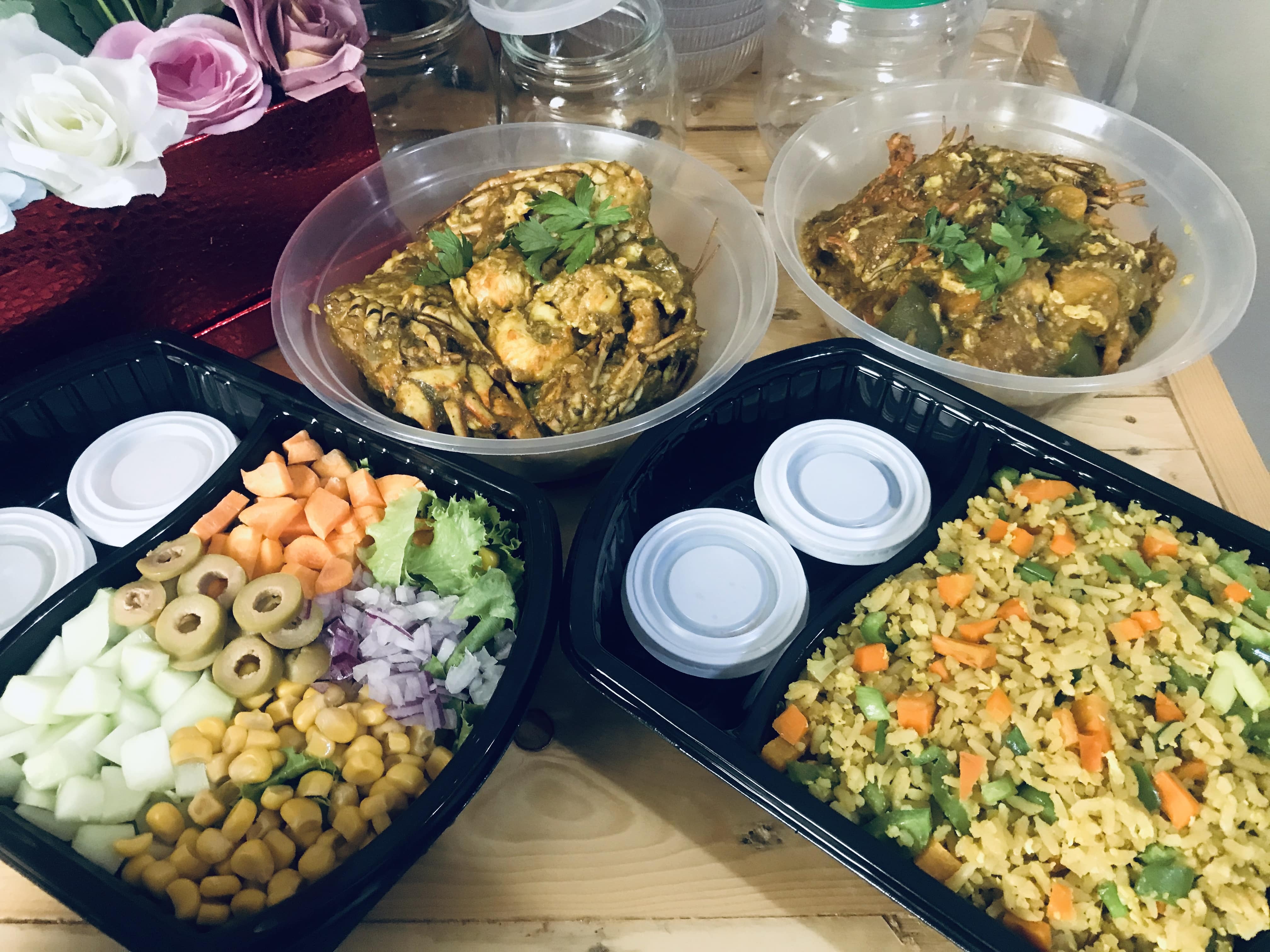 Target Market
1. Fitness Enthusiasts
2. Career people
3. Students
4. Vegans
5. Events
6. Families
Orders:
Orders will be taken via Calls/WhatsApp and 24hrs prior to the delivery day. Orders for Lunch packs are also taken 24hrs or earlier before 10am on day of delivery. Orders for the day will be dispatched latest by 9am for breakfast/brunch packages. And 12noon for lunch packages .
Special Orders are taken on Tuesdays and ready for Wednesday pick ups or delivery and orders on Wednesdays will be ready for Thursday pickup or delivery.
Contacts:
Call/WhatsApp:
+233204345778
Mobile money: +233552497571
Email:
info@galle-ansah.me
---